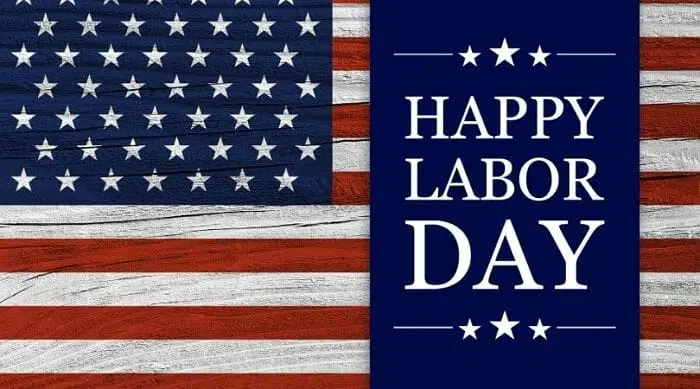 As we celebrate Labor Day and pay tribute to the incredible contributions of the American workforce, it's essential to recognize the vital role that technology and IT solutions play in the modern business landscape. We take this opportunity to reflect on how IT services can empower your business for success.

Efficient Workflow Management:
Effectiveness is crucial in the modern corporate world. Our IT services are geared at improving efficiency and productivity within your business. With the appropriate tools, you can get more done in less time so your staff can concentrate on what they do best.
Cybersecurity Protection:
There are an abundance of cyber threats in the digital age of today. It's crucial that your sensitive data and important data are kept safe. You can be assured that your company is protected by our cutting-edge cybersecurity solutions, allowing you to focus on getting ahead of the competition.
Cloud Solutions:
In a world where remote work and collaboration are the new norms, cloud computing has become indispensable. Our cloud solutions offer the flexibility and scalability you need to empower your team, allowing them to work from anywhere and access critical data effortlessly. With our assistance, you can harness the power of the cloud to drive growth.
Data Analytics:
Data is the lifeblood of modern businesses. It's not enough to collect data; you need to turn it into actionable insights. Our IT services include cutting-edge data analytics tools that help you make informed decisions, identify trends, and seize new opportunities in your industry.
Custom Solutions:
Your company's IT solutions must be customized according to your specific needs. We focus on meeting your individual requirements by carefully listening to you. Our tailored services are made to evolve alongside your company, guaranteeing a fruitful working relationship throughout time.
This Labour Day, we hope you'll take some time to reflect on how you may use technology to enhance the effectiveness of your hard work and dedication. We at ICS consider it a great privilege to assist you on your path to success, and we promise to do everything in our power to provide you with innovative technology solutions that will multiply the results of your efforts.
Please get in touch with us if you have any inquiries or would like to learn more about how our IT services might help your business. We appreciate your interest in ICS and choosing to work with us.